Team Construction and Hiring
Beating the odds for start-up hiring
"For a team to be effective, it is necessary to have the right set of skills in, or available to the team, for consultation. "

Finding talent is a key task for startup founders, but most find it difficult at best, and at worst a distraction from talking to customers and creating a product. Conventional hiring processes that look simply for "the best" individuals are often ineffective because: (i) it's hard to find a person who has all the required skills, (ii) it can take a long time (six months to a year) for someone to be fullly productive and integrated into a team, (iii) it will take that long to know if a person fits in, and (iv) if you're thinking about hiring in terms of individuals, you'll always be worried about the "bus factor" of your organization.
As part of an offering of professional services, Ontology2 can offer you a way to beat the odds. Instead of recruiting individuals, we recruit groups of two, three or more people who have already worked together -- demonstrating that they have the ability to work together, possibly saving six months or more of "ramp up" time, thus getting you to market faster. Our involvement can go beyond the initial hiring and can include team building, coaching, training, project planning, software architecture and engineering, as well as process design to clear away obstacles and accelerate ramp-up for your team.
Our team recruiting service has benefits for team members as well: team members can continue a relationship with people they get along with, derisk the next step of their career, and work with an employer who is willing to apply new practices to get results above the ordinary.
A unique resource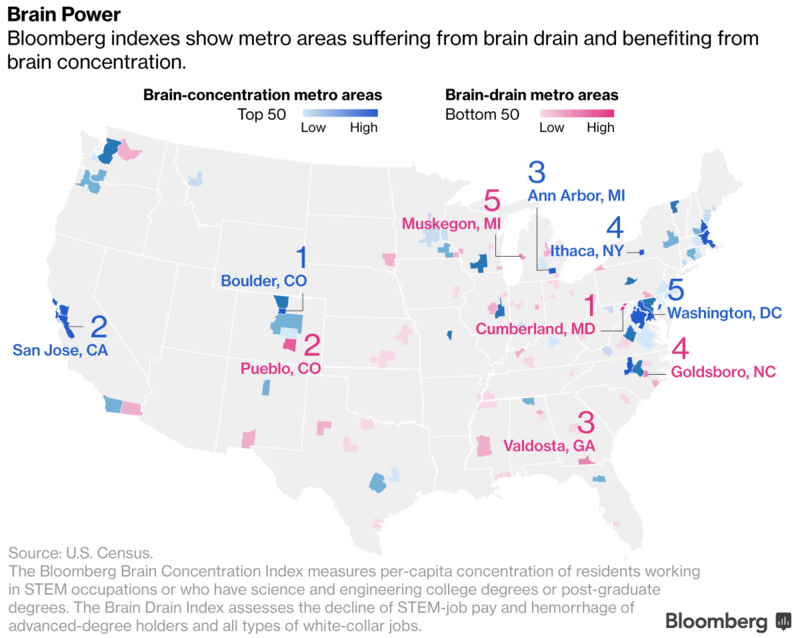 Ontology2 is just 15 minutes from Ithaca, NY, which was the #4 rated city for in Bloomberg's 2016 Brain Concentration Index. Although Ithaca is famous for the presence of Cornell University and Ithaca College, Ithaca also boasts experienced talent, a number of technology and light manufacturing companies, a startup scene, and it's own startup accelerator. Our network contains everyone from front-end developers who know the latest frameworks, to skilled writers, experts in fields such as machine learning and artificial intelligence, and even people who write device drivers for IBM mainframes, so it's very likely we can find the skills you need.
It can be a challenge to find groups of people who want to relocate, so our boutique recruiting practice is focused on getting teams from both the Ithaca and Greater NYC area to work for companies in the vicinity of New York City; an executive-class bus connects Ithaca with Midtown, making it easy to meet with candidates.
Take the next step
For Teams

Our intake process for teams starts with getting a list of team members and resume information from those team members (a link to a profile on LinkedIn or similar professional network is great.) Next, we'll contact you to get a brief written description of the work you have done together and interview you about that work. Next we'll match you with employers that we work with, and if you're interested in going further, have you interview with them and put together a plan for how you can join them.

Contact us at inquiries@ontology2.com or (607)539-6254 to learn more and start the intake process.

For Employers

Our intake process with employers is quite a bit more intensive than you'd experience with a typical recruiter, as we need to understand enough about your situation and put together a realistic plan. This is not only a tool for our mutual success, but it will build credibility with potential teams and accelerate the development of trust. An initial consultation may happen over the phone, but we'll almost certainly make a site visit in which we can meet you and your stakeholders.

Based on what we learn, we'll create a team job description and match that against our portfolio of teams and put together a plan to mobilize their skills to get your product to market. Unlike a conventional recruiter, we can follow through with software development management support to further derisk your development.

Contact us at inquiries@ontology2.com or (607)539-6254 to start the process of working for us.